The idea of creating Memory Keepers is a story that can be told in 3 acts.
Act I - Idea is Born
Throughout their personal experience the 3 entrepreneurs involved in this project, noticed that a big part of their friends and and family preferred to cremate their lost loved ones. This was driven not only because of environmental reasons, but also because it is possible to share the memories of loved ones, helping to decrease distance between relatives who live in different locations or countries.
Act II - Idea Meets Business
The inexistence in the Portuguese market of cremation urns with a sober, distinct and emotional design was the primary lever to the birth of the idea of the loved one's Memory Keepers.
Act III - Idea Gets Shape
The Portuguese historical tradition of producing pieces in porcelain, a noble, pure material with an unique resistance, shapes the idea of Memory Keepers;
Honor and perpetuate the memories of loved ones in unique, pure and symbolic pieces.
Memory Keepers is a European brand that produces and sells porcelain cremation urns. The brand aims to help people who have lost their loved ones to preserve their memories. Memory Keepers allows remembering the loved ones through a combination of designs and shapes, in unique and memorable art pieces.
Urns that Memory Keepers has to offer, clearly bet on avant-garde design and quality, supported by the renowned Portuguese tradition in the finest handmade porcelain production with English kaolins.
All pieces are made in porcelain through a contract manufacturing model, under a partnership with "SPAL – Sociedade de Porcelanas de Alcobaça SA", one of the most prestigious Portuguese companies in the ceramic industry and brings together all the internal skills to development and production of these urns.
The creative design is made by a number of promising national and international designers who annually release new pieces that meet the trends. The combination of styles that the brand provides, since the most classical to the more contemporary, suits a broad consumer profile. In addition, the company allows clients to customize the porcelain urns, by request, being also possible to apply decals and/or inscriptions.
The team behind this project of entrepreneurship is extremely qualified and already has many years of professional experience in management and business administration. Today developers of this project are active in assets management and financial planning area.
Mission
and Values
---
Memory Keepers (MK) mission is to produce and sell cremation urns that are recognized in funeral industry for its quality and innovative design. The offer is available in both standard and customized urns, depending on customer requests.
The values that characterize Memory Keepers are:
Customer satisfaction;
Competence and innovation;
Human enhancement;
Commitment and responsibility;
Customer orientation.
Partnerships
---

RO·SE is driven by the idea of "DESIGNING BEYOND BOUNDARIES".
The creative pair develops global design projects : product, environments, graphical and branding.
Both members have an experience of more than 10 years, with distinct paths, which allows them nowadays synergistically and as a team, to project and potentiate brands and company products, on several areas.
The result of RO·SE and MK's partnership is the most recent demonstration of the creative hability that the designers dock to their partners.
RO·SE
are red
Ideas are blue
That`s why we love
Working with you

ROgério Santos
Graduated in Design by the University of Aveiro in 2005, he worked in an awarded office between 2005 and 2011. Since then he has been an assistant professor in the University of Aveiro and is also working as an independent designer in industry, research and startups, where his recent product for Findster Technologies has been highlighted in more than 50 countries.
SÉrgio Barbosa
Graduated in Design by ESAD CR at Caldas da Rainha in 2003, since then he began his professional activity collaborating, throughout the years, with several companies in Advertising, Ceramics (utilitary crockery, pavements and coating) and metalic structures, both as a Creative and Design Manager.
He developed several projects on environments and stands of national and international fairs for the Labicer's ceramic floors. He also participated on various national and international exhibitions and received awards both in design and photography.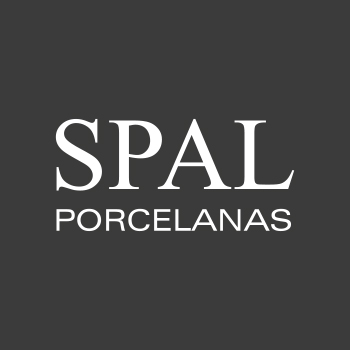 Started of by being the first company promoting a design competition in the ceramics industry only five years after its foundation in 1965.
In its portfolio we can find renowned national and international designers and, above all, a work methodology that has been recognized not only by prestigious international awards, such as the Design Plus Award, and influential trends offices, but above all, a remarkable number of national and international brands with which it has been developing its work.
SPAL also has its own design studio, Studio SPAL prepared to respond to requests of the most demanding national and international clients. Today SPAL puts its creations in more than 45 countries and has adopted a strict and demanding working methodology in line with their clients portfolio and respective international standards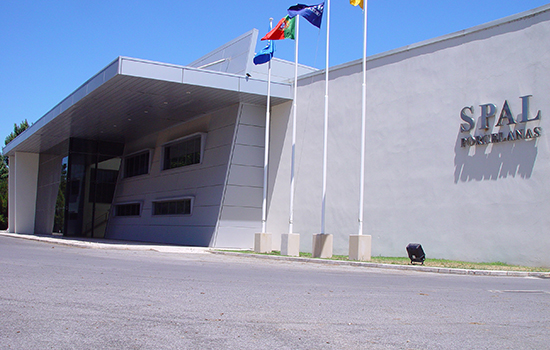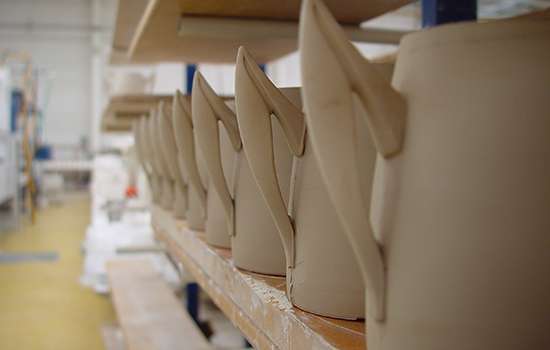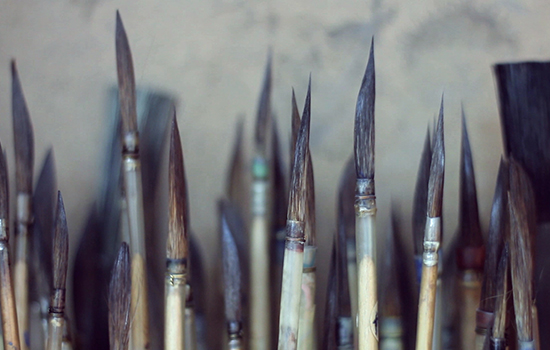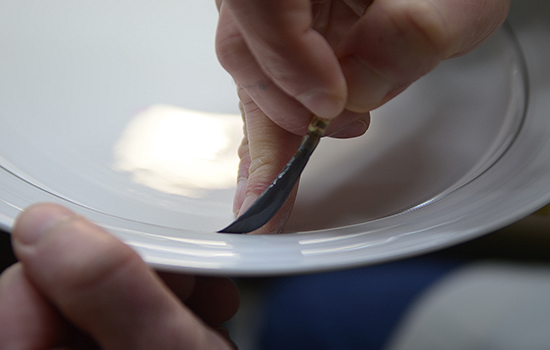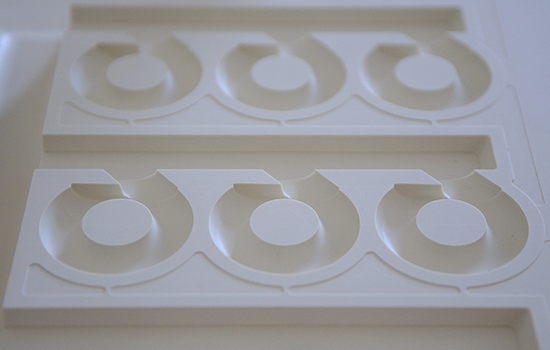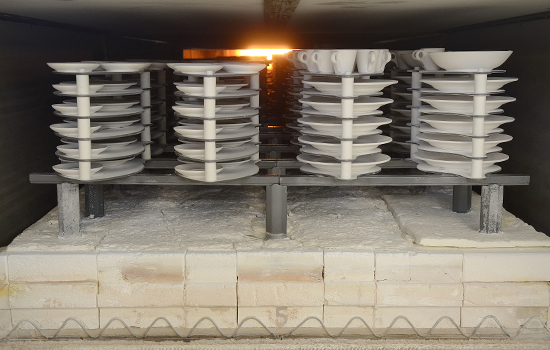 Production Process
---
Memory Keepers urns are produced in porcelain, in partnership with "SPAL – Sociedade de Porcelanas de Alcobaça SA".
Porcelain's production process starts with a careful selection of raw materials, which consists of 50% english kaolins, famous for their top quality, high performance and whiteness. In smaller volumes, feldspar and silica are also used.
In the pottery section area for the production of hollow pieces, starts the process of combining and transforming these raw materials throughout a filling technique of plaster molds to which is used a liquid paste porcelain.
The formation of the piece will depend on the absorbing capacity of the plaster and rest time in the mold. This technique requires great experience and mastery by the potters to ensure the quality of the final product.
Once they are dried, the pieces are baked at a temperature of about 1000 degrees, giving them a mechanical endurance that allows the continuity of the manufacturing process, namely the glazing process that, in the MK urns case, is a manual process.
Then the pieces undergo a second baking process of approximately 1380 degrees gaining, through this process, the white colouration, the resistance, hardness and zero porosity which are distinctive features of porcelain and make this material, not only visually appealing but also with a soft touch, and also it gives it a superior sanitary performance than other materials in this industry.
After the second baking process, the pieces are now in condition of being provisionally stored (white warehouse) for later use in accordance with the set production planning.
The brand logo printing on the back of the piece is carried out by decal, undergoing then a third and final baking. Also with the pieces that are decorated with decals, "filagens"(thin decorative lines) and spray painting, a third baking occurs at a temperature between 820 and 1240 degrees, depending on the type of decoration
Throughout the manufacturing process, quality control tests are performed and the production adequacy to predetermined quality standards, is supervised. Thus, in order to ensure the quality of the final product, urns must pass at least two verification and selection phases throughout their entire production process
After a final selection process, urns are packed for expedition.
Each piece takes about 3 weeks to be produced and the production process involves about 6 people.